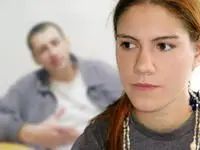 Crisis? Addiction? Relationship Struggles?
Need to see change happen quickly?

Individual or Couple Intensives create an environment for rapid change with lasing results!
Breakthrough results and sustainable change occur when couples do a Marriage Intensives!

Why?

In traditional counseling, a therapist meets a client weekly for one hour or less in the private office for several weeks, months or even years. Often, just when one gets into the depths of the problem areas he returns to the stress of the job, family, marital conflict or burn out and the problem continues until the next week when one might achieve another hour of relief.
In contrast to the 50 minute hour, the Intensive Counseling program is structured to achieve both rapid as well as lasting results providing 3 hours of daily counseling over a 3, 5 to 8 day period.
A " Weekend Marriage Intensive Tune-up" can also accelerate needed changes for those that are not able to take advantage of the weekly format. The transformational effects of these programs are often comparable to 9 months of weekly traditional counseling.
Individual Intensives accelerate a change process that is both healing and empowering. The focused time with David Ragsdale brings new hope, increased clarity and life giving solutions to an array of presenting problems or issues. Your counselor will work with you several hours a day either in a weekend, 5 or 9 day format to help you achieve deep and lasting changes you have been looking for.
Marriage Intensives provide a transformational context for couples to experience break through results in a short period of time. As they develop new insights and learn new relationship tools they begin to find hope and feel empowered again. As couples break out of old patterns they begin to rediscover passion, unity and new vision for what their marriage could truly become as intimate partners.
One couple said "The Marriage Intensive was a turn around experience. We were at the end of our rope and had already tried traditional couples therapy without success. Dave Ragsdale's unique approach gave us new communication tools and helped us learn to work through conflict and rebuild trust." Another couple said , "Our marriage needed a complete overhaul. The Intensive approach pushed us to a deeper level than we had been before in terms of self awareness and what we each were doing to make our marriage a negative experience. More importantly, the Counseling intensive enabled us to take our relationship to higher level of intimacy and competency. All that in 3 days! Our story has changed and we are ready for the next chapter."
Beyond the therapy, there are other activities available during the Intensive. The remainder of the day is spent in a combination of reflection and recreation. Away from sources of stress and demands of work, our clients can begin the healing process, find renewal and acquire tools for handling the stressors of life and work. There is ample opportunity to explore your relationship with God and others and refocus on your mission as a couple. Videos, tapes and books are available to foster new strategies for personal and marital health in this individualized treatment plan. The Denver area and the Colorado Rockies offer numerous options for anyone interested in outdoor recreation.
Costs for the Intensive experience will vary based on your needs and goals. Discuss these options with your Therapist$ 1400
(10 session 2 day Intensive, flexible days within the same week)
$1680 WEEKEND TUNE-UP
(Friday afternoon to Sunday at noon) includes 12 hours of counseling
$2430 5 Day PROGRAM
(Monday morning to Friday afternoon) includes 18 hours of counseling