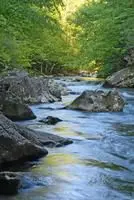 History and Mission


Since 1980, through private and group practice, David Ragsdale has provided a variety of counseling and coaching services to supporting individuals, couples, families from around the country.

In 1998, LeaderCare Inc, was founded as a 501(c)3 organization to more effectively minister to executive leaders, ministry teams and faith-based leadership communities.

In 2009, ChangedLife Counseling was created to further the ministry mission through expanded services and strategic networking .
---
ChangedLife Counseling Mission

To engage individuals, couples, families, in a life change process which will strengthen faith, hope and love, and build new relationship competencies which release the full potential of their life story
LeaderCare Coaching Mission

To engage faith-based leaders and the organizations they serve in a transformational process designed to empower their trust building character and team building capacity, maximizing their impact in their sphere of influence