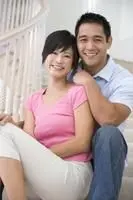 Like many men, I was sceptical about any type of therapy. But the individual counseling I recieved brought new clarity to my stressful life and enabled me to face my fears with less anxiety. The results were faster than expected and through Dave's encouragement I am sustaining the changes I have made in my life. The ripple effects have shown up in my marriage, my family and my workplace.

Parker, Colorado

I felt I had to drag my husband to the first session. His view of therapy was very negative and he thought the whole thing was for whimps. It was a relief to see Dave Ragsdale take such a solutions approach. The coaching style felt empowering for us both and we are no longer falling into old ruts. My husband actually wanted to schedule the next session.

Colorado Springs, Colorado

The Marriage Intensive was a turn around experience. We were at the end of our rope and had already tried traditional couples therapy without success. Dave Ragsdale's unigue approach reached the core issues, provided us new communication tools and helped us learn to work through conflict and rebuild trust.

Broomfield, Colorado


Our marriage needed a complete overhaul. The Intensive approach pushed us to a deeper level than we had been before in terms of self awareness and what we each were doing to make our marriage a negative experience. More importantly, the Couseling intensive enabled us to take our relationship to higher level of intimacy and competency. All that in 5 days! Our story has changed and we are ready for the next chapter."

Austin, Texas

We were very pleased with the whole Weekend Tune Up Intensive experience. It was exactly what we needed and so much better than doing 12 weeks of traditional counseling .
We both felt very comfortable with you and appreciated the gifted insight and breadth of experience your brought. We wish we had known about such a thing sooner. The Retreat Lodging was lovely and complemented the process. We were both so amazed at the change in our condition from when we arrived to when we left. We have said "goodbye" to our old marriage and are plannig to renew our vows to each other when we celebrate our 20th anniversary.


Cheyene, Wyoming
Endorsing Organizations
New Life Ministries
Quiet Waters Ministries
American Association of Christian Counselors
The International Board of Christian Counselors