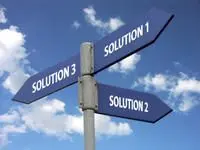 Life Coaching
Coaching is different from counseling and is not considered therapy. But coaching is therapeutic in that it offers healing in a forward focused way. C oaching is more pragmatic and present/future oriented based on the possibilities available to you in a full and focused life .

A Life Coach is committed to be a highly catalytic agent of change for their client . David Ragsdale will work with you to develop a clear plan to achieve the goals that will fulfill your life mission. Call (303) 324-6261 to arrange a complementary consult on a coaching plan that will change your life and enable you to keep the change you make.

Leadership Coaching, primarily offered to faith-based leaders , enables them to lead with passion, master new attitudes, develop strategic approaches in order to sharpen the skills needed for the 21st century ministry workplace. LeaderCare Inc., founded in 1999 by David Ragsdale has developed both individual and team based leadership coaching solutions. Strengthening the character of leaders enables them to practice credibility and bring balance to the competing priorities of home life and organizational commitment. Strengthening the competencies of key leaders sets the tone for a high trust, high impact ministry environment.


Individuals and Teams can take advantage of a
Customized Coaching
approach tailored to their specific needs. Call for a complementary assessment of your individual or group's needs along with an estimate.
Inventories and Assessments
enhance the Coaching process. David is certified in the use of multiple inventories that will provide new insight and direction for understanding yourself and creating healthy dynamics on your team.
David is also Director of Counseling and Leadership Renewal for Quiet Waters Ministries, a national outreach to Christian leaders providing intensive counseling, training and clergy care to pastors, missionaries and elders. Contact
www.qwaters.org
for further information.